Wednesday, 19 September 2018 13:14
CREATEskills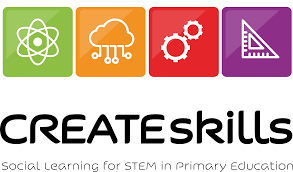 EKFE Khanion (L.C.P.S. at Chania), in collaboration with C.D.P.E., is participating in ERASMUS+ project, "CREATEskills - Social Learning for STEM in Primary Education". Supporting the innovating and inquiry learning as a creative method of our young student's teaching, based on "Social Learning Theory", we are going after a better understanding and dissemination of Science.
---
CreateSkills Platform
Toolkit - Activities Repository
---
Project's main page : http://createskills.eu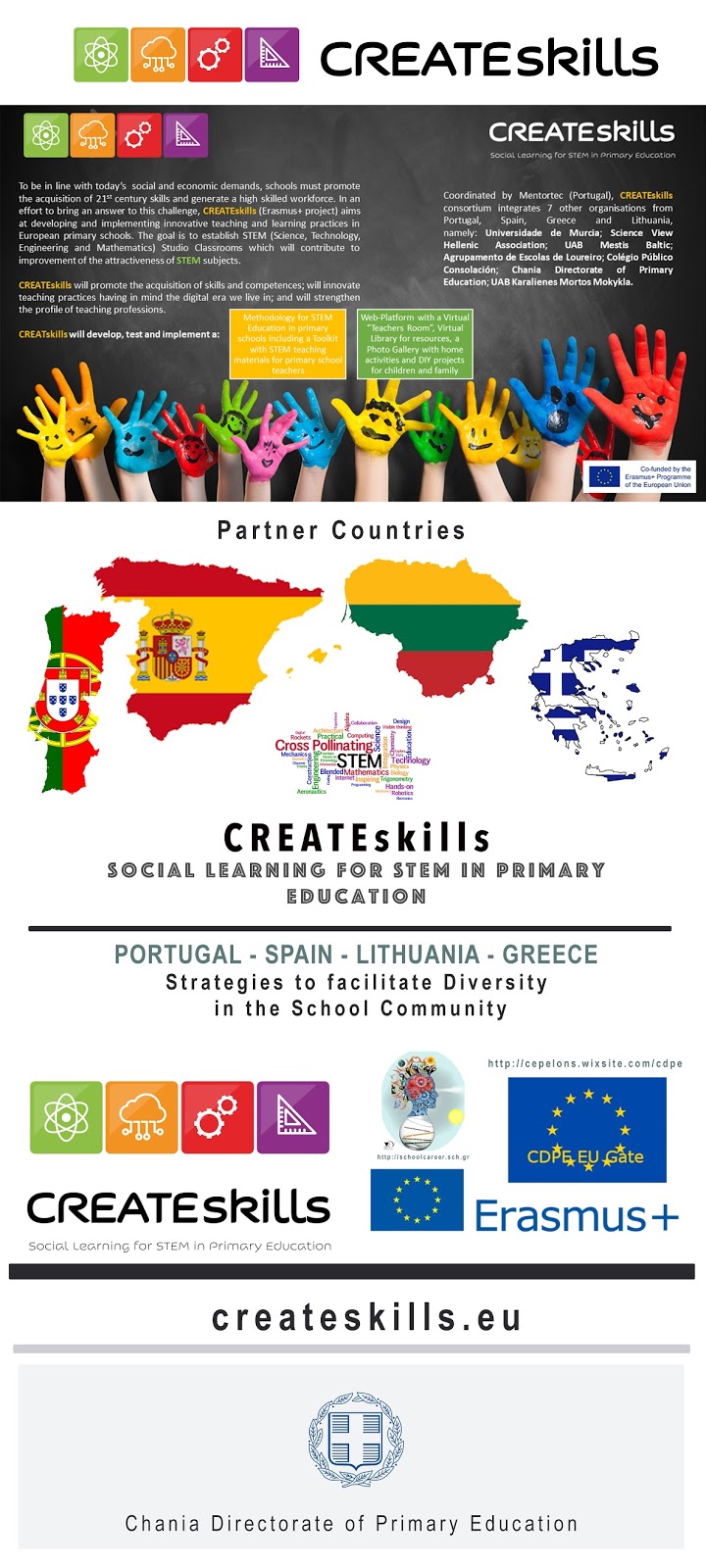 CDPE's page for the project, at facebook : STEaM CDPE Community - CS project
Links - partners:
Chania Directorate of Primary Education
Meetings at EKFE Khanion
1st Meeting with Primary Education Teachers, dissemination of the CreateSkills Program, discussion about STEM education (31/10/2018)
Invitation (greek)
presentation (greek)
2nd Meeting: Workshop about DIY Activities & In School Activities. Discussion about the template of the CS activities.
3d Meeting: Workshop about using a lego mobile ans about creating a labyrinth as a school activitie. (With I.Nikita & C.Μanolakis, primary school teachers)
Images & moments
---
EKFE Khanion's Participation in CS Activities
Meeting at University of Murcia (Spain)
Informative meeting with Primary School Educators, at EKFE Khanion (31/10/2018)
The presentation of the meeting (Greek)
STEM School Group meeting (EKFE Khanion, 22/11/2018)
Program of the meeting
4th (Final) Meeting at Vilnius: Agenda
---
Presentations (en):
CDPE's Brief Introduction (CDPE)
CDPE Monitoring and Evaluation (CDPE)
CDPE Dissemination strategies (CDPE)
Stem_at_PE (LCPS)
---
Moments of ... creatingskills