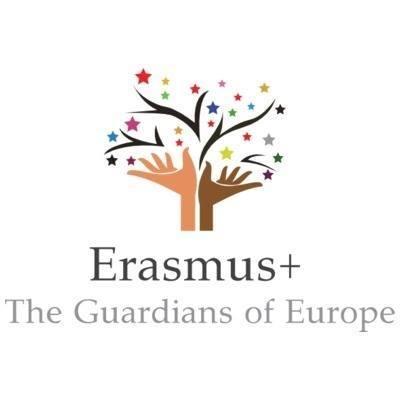 at our place (EKFE Khanion), the participants of ERASMUS+ 2018-2020 - "Guardians of Europe" program.
On Friday, 10th May, at 11.30, V.Pitsonis (Scripta) guides the poster-workshop of the program, The 40 participants are coming from Portugal, Spain, Italy, Poland and Greece.
Science Technology Engineering Mathematics.
A new (?) "view" at teaching science at school. The cross-curricular object's approach, the use of modern technology, educational robotics and constructions but also the use of every-day materials, connected with inquiry and social learning methods, are bulding the framework of "STEM" education.
Webpages about STEM education
STEM στην Εκπαίδευση (University of Patras)
What is STEM Education?(LiveScience)
What Is STEM Education?(Science mag)
---
STE(a)M in Chania...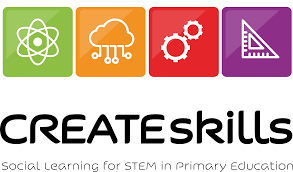 FRE/Apokoronas Pri.School: School Lab of experiments and constructions.
Bulding a bridge with spaghetti!
The triangle in human constructions
---
Pr. School "Mavromataki-Mitera": Scientix...
Science Fair - A celebration day of STEM, with kid from 2,5 to 12 years old, teachers, parents.
Nanotechnology for every age: STEM Laboratory for pre-primary and primary teachers
Coding with bee-bot and scratch: An intro at programming, for the early classes of pri-school.
---
16th Primary School Of Chania: CERN's "Playing with Protons":
---
Vamo's Secondary School: STEMPowering Youth
---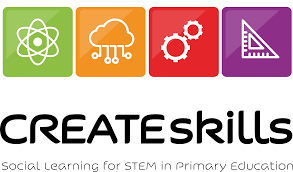 EKFE Khanion (L.C.P.S. at Chania), in collaboration with C.D.P.E., is participating in ERASMUS+ project, "CREATEskills - Social Learning for STEM in Primary Education". Supporting the innovating and inquiry learning as a creative method of our young student's teaching, based on "Social Learning Theory", we are going after a better understanding and dissemination of Science.
---
CreateSkills Platform
Toolkit - Activities Repository
---
Project's main page : http://createskills.eu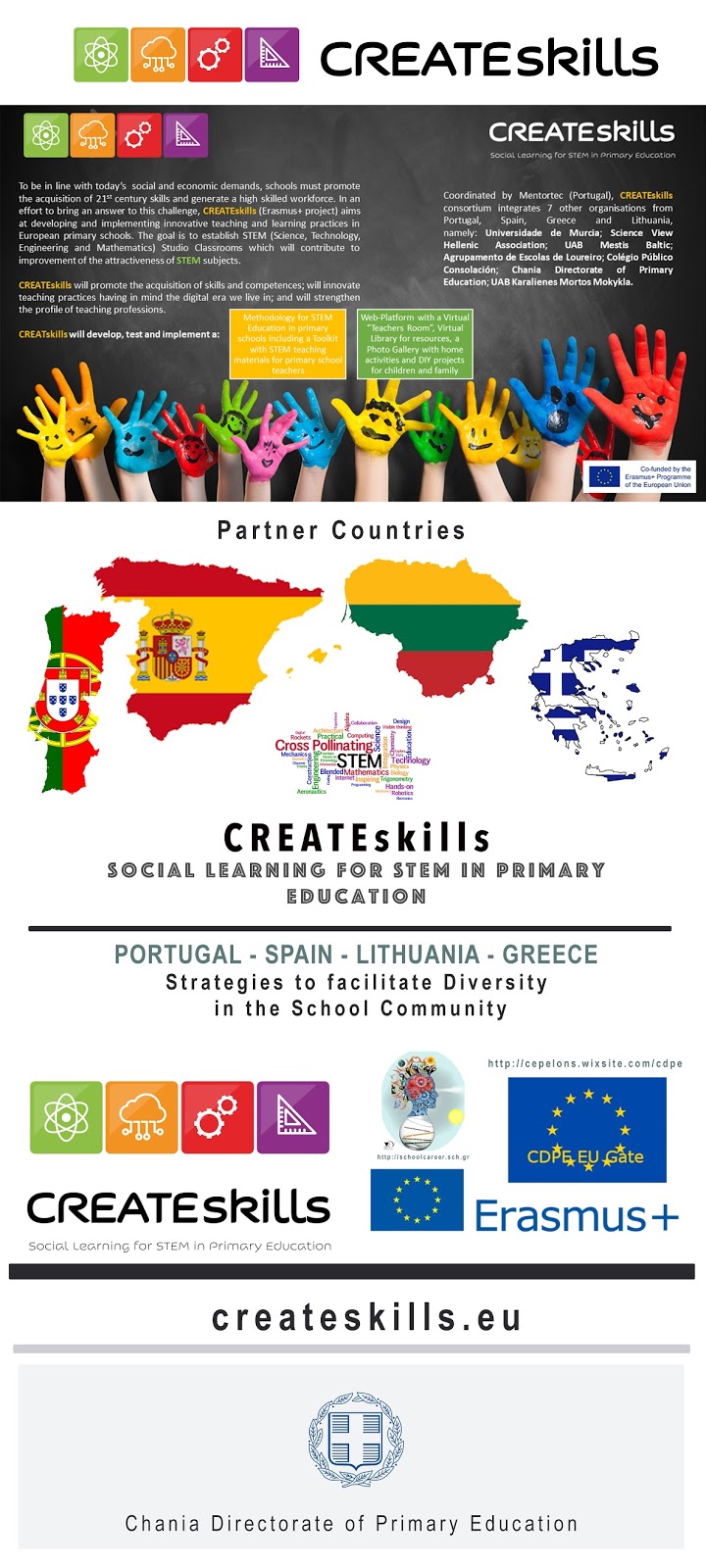 CDPE's page for the project, at facebook : STEaM CDPE Community - CS project
Links - partners:
Chania Directorate of Primary Education
Meetings at EKFE Khanion
1st Meeting with Primary Education Teachers, dissemination of the CreateSkills Program, discussion about STEM education (31/10/2018)
Invitation (greek)
presentation (greek)
2nd Meeting: Workshop about DIY Activities & In School Activities. Discussion about the template of the CS activities.
3d Meeting: Workshop about using a lego mobile ans about creating a labyrinth as a school activitie. (With I.Nikita & C.Μanolakis, primary school teachers)
Images & moments
---
EKFE Khanion's Participation in CS Activities
Meeting at University of Murcia (Spain)
Informative meeting with Primary School Educators, at EKFE Khanion (31/10/2018)
The presentation of the meeting (Greek)
STEM School Group meeting (EKFE Khanion, 22/11/2018)
Program of the meeting
4th (Final) Meeting at Vilnius: Agenda
---
Presentations (en):
CDPE's Brief Introduction (CDPE)
CDPE Monitoring and Evaluation (CDPE)
CDPE Dissemination strategies (CDPE)
Stem_at_PE (LCPS)
---
Moments of ... creatingskills