Software
Educational Software
ModellusX, Modellus: Free software that helps to create mathematical models that simulates physical phenomena
Version ModellusX 4.05 (Windows, Unix, Mac)
Version Modellus 4.5 (Windows)
ChemCollective: Free Chemistry Laboratory Simulation software. The online version needs no installation
Interactive Physics: The major physics simulation creation program. Although old enough, it still does it's work and it's still non free...
Algodoo: Simulation creation software. It seems to be a game, it's capable to teach Physics, in the way that interactive Physics does.
Easy Java Simulations: Software for creating java simulations
Tracker: Free data and video analysis software tool. Ideal for working with video-recorded experiments. More software tools at Open Source Physics (OSP)
Multilab: Data logging software, working with Multilog device.
Edraw MindMaster: Concept Maps...
Cmap Tools: Build and share concept maps

---
Software for smartphones, useful for science:
Physics toolbox: https://www.vieyrasoftware.net/
Smart tools: https://play.google.com...
Scratch: Create educational games, but use it also as an lab-tool!
Use of smartphone sensors at school science Laboratory
Plickers: A powerfully simple tool that lets teachers collect real-time formative assessment data
---
Office Software
LibreOffice 5: The "libre" alternative to MS Office...
Working with .PDF files: At their free version, can be very ...effective!

Gimp: Working with photos, no need for photoshop anymore!
Inkscape: Free vector graphics software
Openshot: Video maker software, that comes from ..."open source"
7zip: Copress- Extract...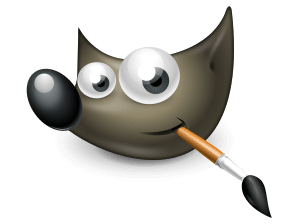 ---
Τeleconference - bridging the distance...
Skype ": Well known...
Teamviewer: Remote computer access
wikispaces...: Collaborating online
---
Manuals
Leaflet for Modellus
Tracker Help page
Getting started with Plickers
Video help:

Modellus, creating mathematical models (in Greek)
Modellus inserting objects